Welcome All Lobo Fans!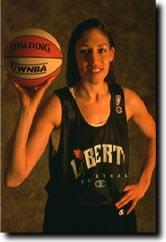 Hello and welcome to my newly re-created page dedicated to Rebecca Lobo. I decided to create this page to give back to the athlete who has given so much to the world of women's athletics. After Rebecca led the UCONN Huskies to the 1995 National Championship there was a surge in the popularity of women's basketball. Not only does she have a national championship under her belt but she also has an Olympic gold medal. She has been an inspiration to everyone, athletes and nonathletes. It is great to finally know that young girls have a woman athlete that they can truly look up to. I hope that you enjoy this page.
---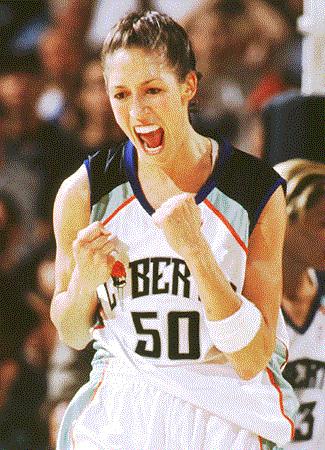 ---
I would like to take a moment to send out a special thanks to Mishi81592@aol.com. She was nice enough to give me all of her great pics from her web site that she recently had to take down. Thanks!!!!


Leah's chat room
Welcome to Leah's chat room